Incredibly entertaining, unpredictable and highly emotional, fourth official tournament "Season Clash 4" has come to its end!
Here are the names of our champions:
10fps ([-RA-]SAnek_PCT and Oldman) has taken the 1 place and get 300$ and GSC Anthology key each;
Golden Guys ([GFF]Petru_BwM and GoldenBoy) has taken the 2 place and get 150$ and GSC Anthology key each;
Воины кебаба ([-UNION-]testopal ang [KR.S]Dandy) has taken the 3 place and get 50$ and GSC Anthology key each.
We sincerely congratulate you, the games were amazing!
We are grateful to all our players, which made this tournament so exciting:
Rampage – funny_ru and [IGO]+4K+yma
Risky Brothers – [R]Hruska and [BiA]Nelj
Golden Guys – [GFF]Petru_BwM and GoldenBoy
Импровизация – [-UNION-]ArtemPro and Kupnu4
Inglorious Basterds – [GT]Colourfit and [-OG-]SirBillo
10fps – [-RA-]Sanek_PCT and Oldman
Золоті шаблі – [GFF]Airon and [-NF-]Detrom
Inglorious inquisition – [GFF]Vahagn and [-NF-]Fulcrum
RAMPAGE – [KR.S]Atom and [-RA-]Frag
OVERRATED Team – [GP]Sir_Artius and [GP]Fenek
Crips – [-UNION-]Fenrir and [-NF-]Doctor_K.
Воины Кебаба – [-UNION-]testopal and [KR.S]Dandy
Креативные кругляшки – [KR.S]Antoxa and [GFF]Apelsin
IronBat – [-NF-]Baton and [KR.S]Iron_Hvan
2R – [BiA]-Roma23 and [GFF]Rifman
asap pls dont smoke – asap and [GP]Demon
We'd like to thank our dedicated helpers team: [-WN-]Stalman, [KR.S]Maktobar, [BiA]-Sokullu
Most of all, we are grateful to our unique streamers! These people have made the translations so interesting. Thousands of players across the world were watching them! Our honorable, incredible, charismatic streamers and commenters [GT]Colourfit, [GT]Thorgal, [PKS]konda, [GP]Fenek, [KR.S]Atom, ImperatorRicardo, AHATOJIb, LordEagle, BrokenGameStudio thank you very much.
Congratulations to all participants of this particular event!
Don't miss your chance! Only today! The final day of "SLASH THE PRICES".
Visit our official cossacks3.com website, where you can purchase a game with huge discount. You may get the base game with -50% discount, or complete "Cossacks 3 Experience" bundle with -65% discount.
Take haste, as we can't hold them much longer. "Slash the prices" would last until the Season Clash 4 is over – starting from 14-th of May until 20-th of May."
Hurry up, that is great opportunity for you to start your Cossacker life or to make an unforgettable present for your friend!
---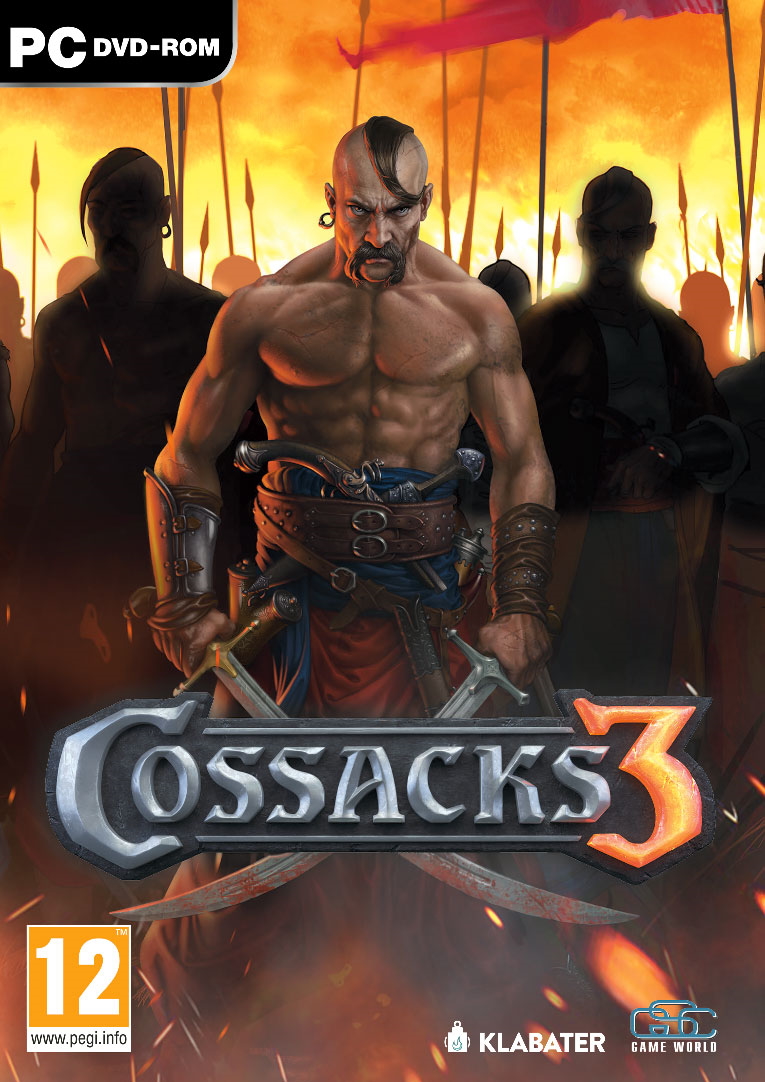 INFORMATION ABOUT THIS CONTENT:
Originally posted: Facebook.com (LINK) (ARCHIVED)
Date of publish: 20.05.2018
Author: unknown
Language of publish: english