---
Cossacks marches into the Age of Enlightenment with its first official add-on pack, and the battles just keep getting bigger.
When Cossacks was first announced, few believed its bold claim of being able to feature battles involving up to 8,000 units simultaneously. However, if you had the time, Cossacks had the conflict – in order to support such a huge army, the game required players to construct an extensive economic infrastructure. There was little more devastatingly embarrassing than having a huge galleon refuse to fire in the middle of battle because you didn't have enough iron to manufacture cannonballs.
Cossacks remains the game that offers the biggest and most in-depth battles, and now CDV and Cossacks' developer, Ukrainian GSC Gameworld, is building on the success of the original game with an add-on titled The Age of Enlightenment, which promises even bigger battles. The add-on boasts immense maps that are up to four times the size of those featured in the original game.
Given that the new maps will enable budding Napoleons to command and bully an even larger mass of hardworking proletarians into producing the raw materials of war, GSC has expanded the game's armies – adding seven new resource-devouring ships, two new units (the 18th century infantryman and the Prussian Hussar) as well as introducing two new nations, the beer-swilling Bavarians and the Danes into history's greatest rumble. Both have their own style of architecture and a new unique unit. New formations also bode well for the slippery dogs of war, as does the introduction of experience bonuses for any surviving soldiers.
The Age of Enlightenment also continues Cossacks' march through war-torn European history with an additional five campaigns, taking players to such glamorous theatres of war as Prussia, Austria, Saxony, Algeria and Poland. Multiplayer options have also been beefed up, with more AI options.
Graphically, Enlightenment doesn't change Cossacks at all, and unfortunately, in the brief go which we had with the game, we barely had time to adjust our epaulettes, let alone conquer Europe. However, the list of features looks impressive to say the least, and if CDV deliver them in time for Christmas, strategy gamers everywhere will have plenty of action to cheer and tactical options to fill up the dark winter evenings.
---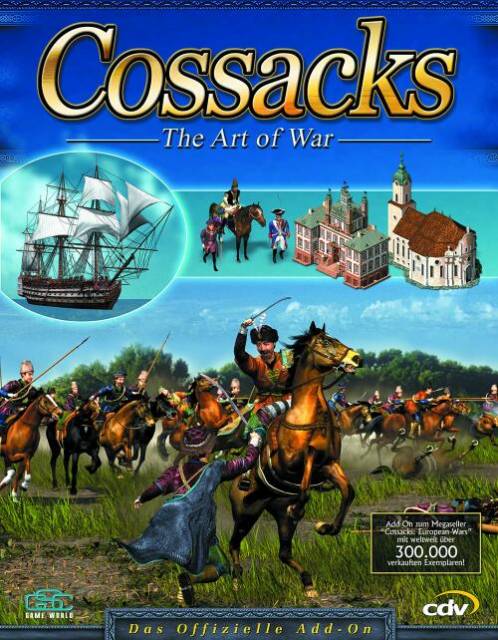 INFORMATION ABOUT THIS CONTENT:
Originally posted: GameSpot.co.uk (LINK) (ARCHIVED)
Date of publish: 02.09.2001
Author: Alex Watson
Language of publish: english