---
A few months ago it looked as if the 2D real-time strategy game was more or less displaced from the market by its 3D counterpart. We have CDV to thank for that. The people of Karlsruhe breathed new life into the genre with Sudden Strike and Cossacks. We pay attention to the latter title in this review.
Real-time and building strategy … these genres are among the most popular types of computer games in Germany. Titles like Sudden Strike, The Settlers, Command & Conquer and Age of Empires sell almost automatically on our latitudes.
With Sudden Strike, CDV did more than just take the whole thing into account and for weeks took first places in various sales charts.
Cossacks takes place in the eventful times of the 17th and 18th centuries. The player can choose between 16 different nations (Algeria, Austria, England, France, the Netherlands … to name just a few). Furthermore, there are of course different game modes for single and multiplayer games.
As a single player you can choose between campaign, single mission or random map.
What a shame!!! No videos …
However, anyone who has expected complex videos or at least one melodious speaker in the campaigns will be disappointed. Too bad, these are the points that make a strategy game particularly interesting for single players and not just for little gamers, this is the only motivation to continue playing.
With a single mission you are not tied to any order and can choose the background story that suits you.
What you can expect from a random map certainly doesn't need any further explanation ;-).
Multiplayer fans are of course also taken care of.
Up to 8 belligerent Cossacks can make the network unsafe.
The game!
When you start the game for the first time, a certain similarity to Age of Empires immediately catches your eye. This applies not only to the optics, but also to building a city and later forming units.
The butter-soft scrolling provides a positive surprise. This makes it really fun to move around the map (even on less powerful computers). The animation of the units is also a lot more fluid than one is used to from other titles. Many a genre representative should take this as an example.
[…] The rest of the review has been lost in the dark pots of the internet. […]
Missing article: the rest of review
---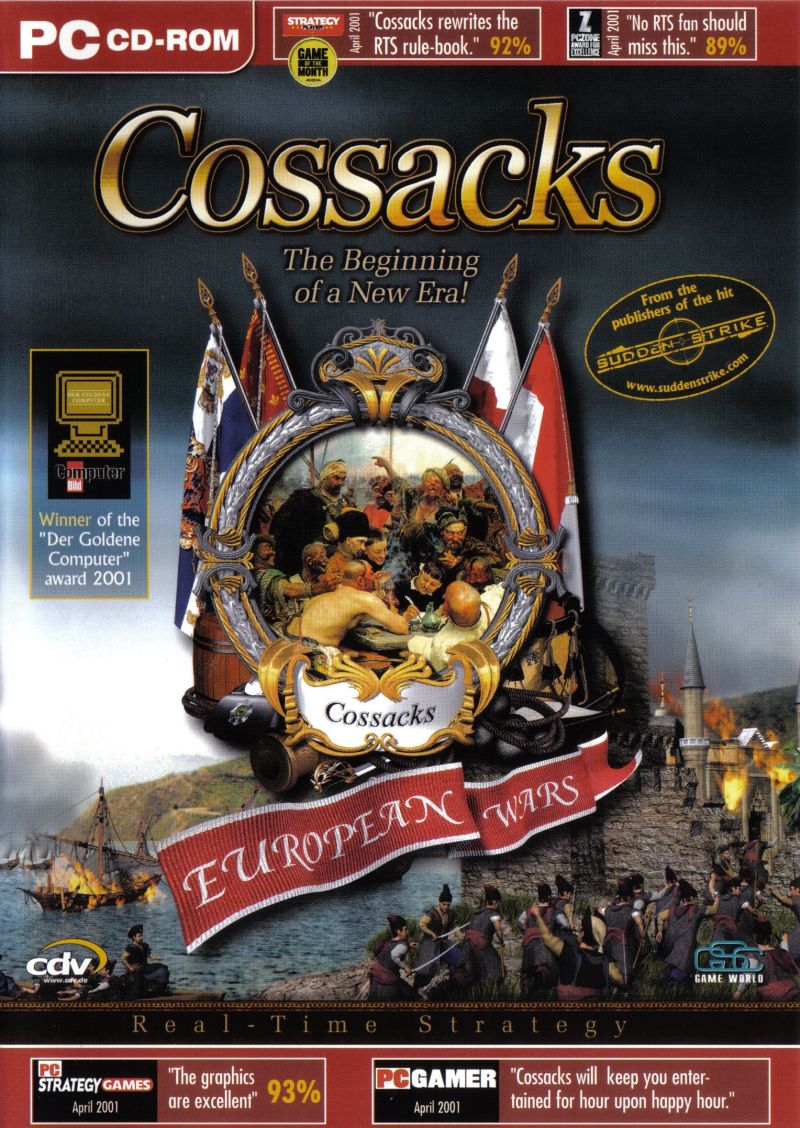 INFORMATION ABOUT THIS CONTENT:
Originally posted: gamigo.de (LINK) (ARCHIVED)
Date of publish: 30.01.2001
Author: unknown
Language of publish: german