---
As the drummer boy hits the beat and the mist starts to clear, the battlefield awaits you on the horizon. This is the beginning of a New Era! This is Cossacks. Cossacks is a real time strategy game based on real historical events that took place during the 16th – 18th centuries in Europe.
The game concentrates on a time when nations and states were created and demolished, gold was turned in numerous armies and the never-ending stream of war means you are in for a treat of bloodshed and battle.
Strategy games are my thing. Like bread and butter I grew up on them. With Spaceward Ho being one of the first I have seen Strategy games move forward in leaps and bounds. And after playing Cossacks European Wars I feel it has moved on again.
There are over 85 missions and battles in this game, including campaigns and tutorial missions, single missions and multi player missions (up to 7 players via LAN / Internet). Including historical battles straight out of the history books and brought to life with you as the Commander In Charge.
The animation and graphics of this game are outstanding and the attention to detail is second to none. If you ever played the Settlers games you will be familiar with the style of game play, however this game feels real and makes you fully a part of the action. This is what strategy gaming needed. A rather large kick up the backside with a musket gun. Load up your troops; saddle up them horses, its time for war and its time for Cossacks.
Verdict:
Saddle up, it's time for war
9,5 – graphics
9,0 – gameplay
9,0 – playability
9,5 – originality
9,0 – overall
---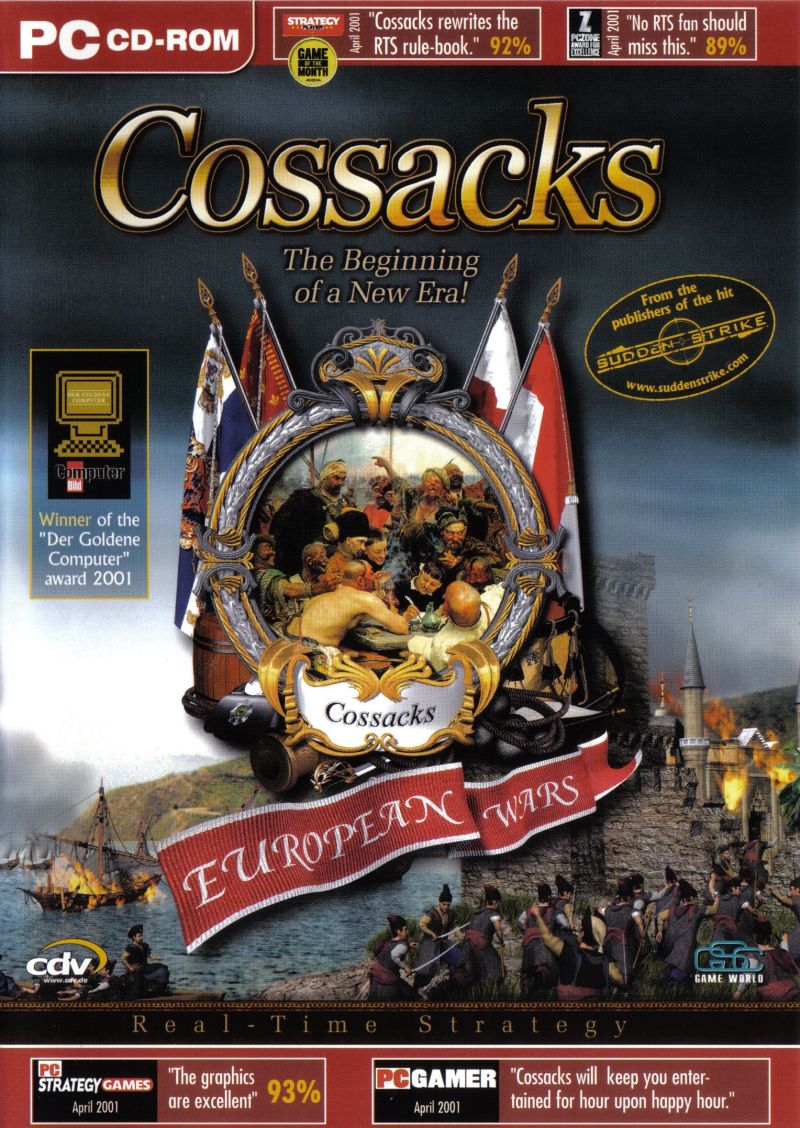 INFORMATION ABOUT THIS CONTENT:
Originally posted: gamevenue.com (LINK) (ARCHIVED)
Date of publish: 13.06.2001
Author: raw
Language of publish: english