---
Warfare in Colonial America required strategy, skill, and above all, the ability to survive in hostile territories far from the European motherland. This time in history was also a fascinating period of discovery, exploration, and commerce. Developed by GSC Gameworld (makers of highly regarded strategy game Cossacks), American Conquest: Fight Back plans to artfully blend the heat of battle and the spirit of discovery into a playable and enjoyable standalone add-on pack.
American Conquest: Fight Back covers the same extensive period of early North American conflict as the original. Gamers can play any number of authentic single-player standalone battles or draw from a variety of historical campaigns covering conflicts from 1517 to 1804 A.D. Unlike many RTS games with tedious resource management and combat that takes the form of generic "clickmania," American Conquest does RTS right by deftly combining resource management with warfare, where troops are created and upgraded from various building types, upgrade paths, and resource management capabilities.
Fans of the original game will feel right at home. Like its predecessor, everything about American Conquest: Fight Back is historically grandiose in scale and purpose. Fight Back takes it to the next level, sporting more player modes, improved interface, additional campaigns, and more historical material than ever before. Three centuries of war continue — with Spanish Conquistadors rampaging up and down the Yucatan peninsula amidst fierce Maya and Aztec resistance; German forays onto North American soil hoping to discover the legendary El Dorado; British and local indigenous people battling along the Pontiac for control, and Russian conquerors attempting to oppress the Haida Indians in Alaska.
Historical detail plays a considerable role behind each of Fight Back's scenarios. For the German role in North America, the stage is set with Welser, a German trading company, loaning a large amount of money to Spain's King Charles, who returns the favor by granting the Welser Traders a colony in present-day Venezuela. It is against this background that players experience the historical relevance of Germans trying to carve a niche in the New World where combat and exploration reign supreme. GSC has also added the same level of detail to AC's other features.
American Conquest: Fight Back has no shortage of features. It sports 25 new missions in eight thrilling campaigns with five new nations (Germany, Russia, Haida, Portugal, and the Netherlands), 47 new units (dragoons, musketeers, and cossacks), two new ships, and 39 buildings. Now players can play any one of 17 nations for a variety of real-time battles and missions, culminating in up to 16,000 units on huge 1024×768 maps. AC: Fight Back also includes new upgrades such as a log cabin and totem building, which can be used to boost the morale of the Haidan troops or to intimidate the enemy. This type of building is unique in that it can influence the course of strategy for both sides.
In addition to the five new campaigns and a handful of single-player battle maps, GSC has added a new mode of game play called "Battle." Ten standalone battlefield missions are included in either single-player or multiplayer mode for hardcore strategists. Tactical skill combined with strategic understanding of the terrain will determine victory or defeat. The basic idea behind Battle is to have no economy, thus focusing entirely on tactics and war formations. There's no historical relevance driving this mode, so this type of game is properly balanced. Various objectives are included in Battles, and maps are pre-designed. Unlike other game types, resources are restricted. Players may invest them in certain upgrades. A scoring system allows players to buy upgrades before the Battle starts. For example, if a player spends more resources on money or food before the game begins, the amount of time their troops can fight without famine and morale issues impinging on their ability reduces the effects of revolt. Battle forces players to think about a more purposeful combat strategy, because heading into combat without considering upgrades and rebuilding forces can lead to defeat.
Fighting morale remains a constant factor and is influenced by victories, defeats, food supplies, equipment, and mercenary pay. Once your troops lose morale, they retreat from battle and are no longer in a player's control. AC fans should also expect several AI changes. GSC is hard at work making the game more balanced in various areas, including building trees, unit upgrades, and price-to-performance combat troops. Look for enemy AI enhancements as well. Fight Back also includes an extensive list of balance changes from the original game. Changes include the Spanish riders costing 50 more gold, Incas archers costing 30 gold, Huron building shooting abilities, Delaware shooter melee attack decreasing, Sioux archers scatter fire increasing by 20%, and plenty more. The changes should increase tactical balance.
American Conquest: Fight Back includes several multiplayer modes, including deathmatch and battlefield, for up to seven players via LAN or Internet. Just like the original, Fight Back comes with a nifty editor for creating boundless maps and scenarios, both promising the possibility for long-term playability.
Fans of the original American Conquest, historical buffs that enjoy the intrigue and combat of Colonial America, cunning gamers that relish combat, or even old-fashioned armchair generals have something to look forward to. American Conquest: Fight Back looks to have everything expected in an expansion, and more.
---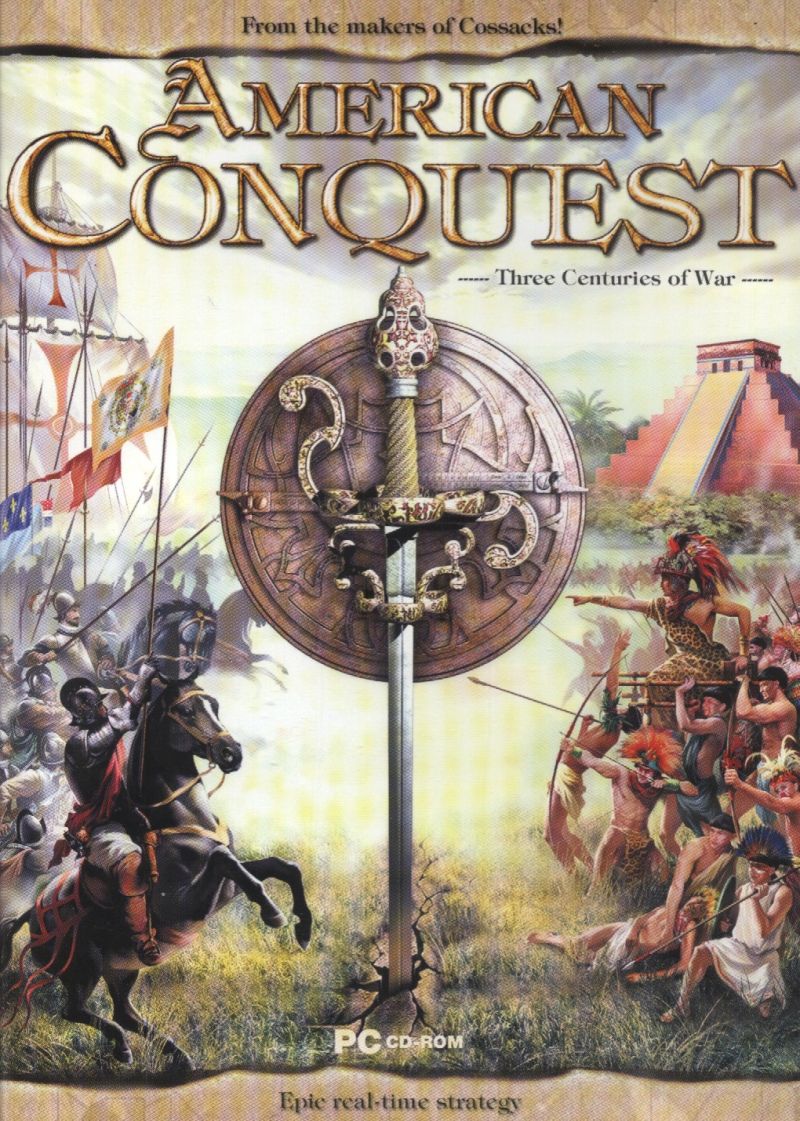 INFORMATION ABOUT THIS CONTENT:
Originally posted: GameSpy.com (LINK) (ARCHIVED)
Date of publish: 09.08.2003
Author: Raphael Liberatore
Language of publish: english