---

Ever wondered what controlling 16,000 units in a battle against your friends would be like? Read our multiplayer interview with the American Conquest team to find out.
---
Multiplayer
GWN: How does the gameplay style look to be in multiplayer?
GSC: Figuratively speaking, it's an adrenaline dropper. What we can promise is splashes of adrenaline now and then and the game keeping you hooked all the time.
GWN: How many players will the game support concurrently?
GSC: Up to 7 players can join in a multiplayer game here.
GWN: What type of connection will someone need to play multiplayer? How about hosting a game?
GSC: The game is not demanding with regards to the Internet connection, and a 26-Kb connection will be sufficient to play. It doesn't matter who hosts the game, as all the computers participating are equal as in game, so as network load. Generally, the game speed will be like that of the slowest comp playing.
GWN: How do multiplayer historical battles work?
GSC: Historical battles is a special mode allowing players to stage famous battles to have taken place in history and play them in the game. Two players join in a network game and play a clash, controlling masses of troops. Troops, locality etc have been reproduced in line with historical facts, and before playing the players can check out rather detailed information about this and that battle they are going to stage. There are battles to be played in battlefield, city sieges, fort defense and so on. Basically, historical battles is a great fun, as they allow players to feel like real commanders.
GWN: How does diplomacy work in the multiplayer environment
GSC: Similarly to the way it's done in singleplayer. Players locate neutral tribes on the map and try establishing diplomatic relations with them. If successful here, they get an extra force to attack their opponents with.
GWN: What exactly is the American Conquest mode mentioned in the FAQ? What are the other modes?
GSC: American Conquest, or War for Land as it's also called, is a unique Internet mode the game offers. It allows players to join any of the 12 game factions and fight on its side trying to conquer as much of land as possible. Each of the game nations initially has some part of land belonging to it. Both parts of America have been modeled in the game and were divided into multitude of small territorial bits. In practice it will look as follows: Maya (i.e. player(s) belonging to Maya) decides to claim Aztecs' territory. Pressing a special button they attack the opponent's territory. Players on the side of Aztecs, seeing their territory is under attack, respond to the attackers hitting a correspondent button. Then a game room is created, the above mentioned players join it and the game begins. If the attacking side is victorious, they grab the bit of land, otherwise it remains under control of the previous owner. There is no other way of capturing bits of land than winning in the game.
Apart from land wars, American Conquest will offer players a global rating system with 100 best players on-line participating in monthly championships arranged automatically on the server. All the players can view on-line games in real time or recorded owing to a new game viewing system we've implemented. For instance, players can watch the championships games, just in the way they watch soccer on TV, and that's fun. And naturally, you'll be able to play our standard network modes of Deathmatch and Historical battles.
GWN: What sort of controls do you have on the map randomization? Do they produce pretty good maps?
GSC: Our random map generator offers an assorted set of tools for creating nice looking maps up to the player's liking. First off, you can select the nature of the ground (including land, peninsulas, islands, continents etc), type of landscape (plane, highlands, mountains, high mountains etc), climatic zone (northern, tropics, desert or moderate), and then you can make various other game settings to best fit your play tastes. Be sure, the random generator will take care of drawing nice mountain rivers, waterfalls, trees, rocks and canyons and other picturesque elements of American landscape according to your choice. It should also be mentioned that due to multitude of combinations possible here, you'll never find two identical maps, as they are always newly created.
GWN: Will players be able to design their own maps?
GSC: Yes, the release version of the game will have the map editor included. Players will find the map editor a powerful tool for creating both single and multiplayer maps, as simple, so as detail-packed ones.
---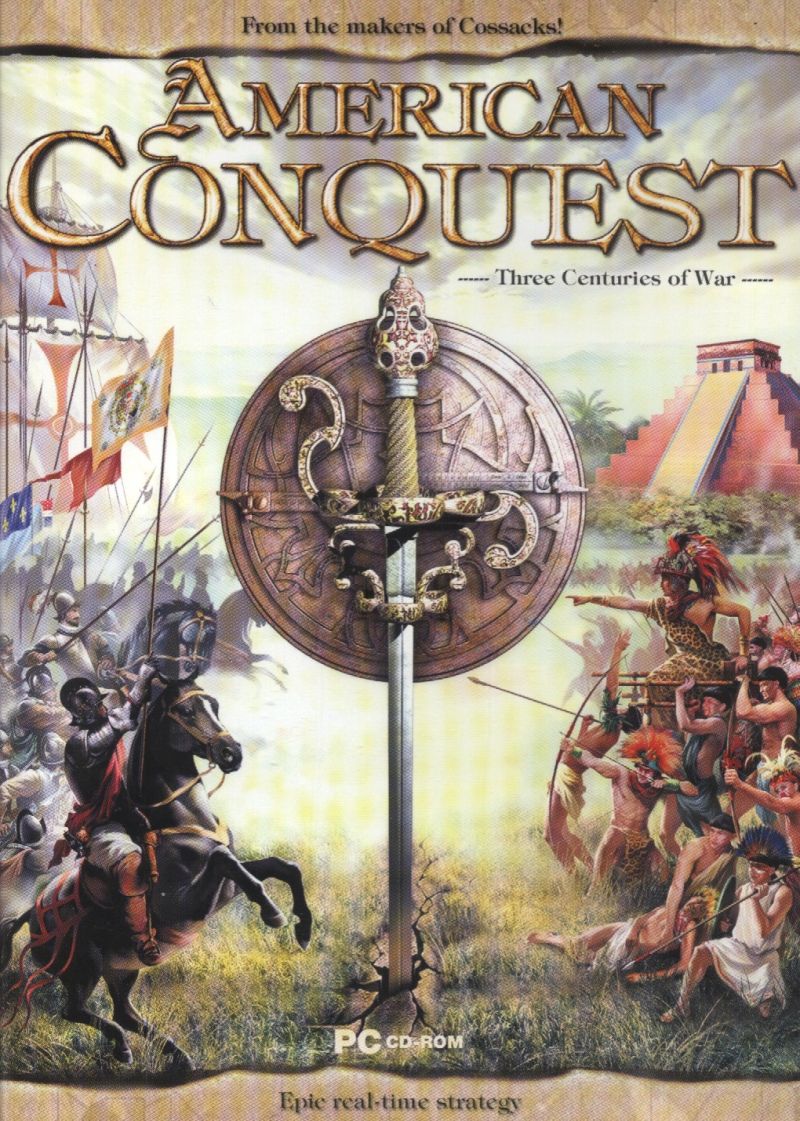 INFORMATION ABOUT THIS CONTENT:
Originally posted: gamewatchers.net (LINK) (ARCHIVED)
Date of publish: 11.11.2002
Author: unknown
Language of publish: english