---
After Cossacks: European Wars conquered mainland Europe and won English hearts and the top position in the English charts in the week of its release, joy and enthusiasm for the RTS-blockbuster is still resounding on the island:
"(…) Now Cossacks is here – and don´t let your girlfriend tell you that size dösn´t matter. (…) Graphically, Cossacks blows the competition away. The buildings are beautifully detailed, from construction to destruction, and each nation has its own unique architecture."
The editor of Game Reviews (2001-04-11) furthermore underlined the excellent graphics and the massive battles on realistic landscapes. This led him to the conclusion that the RTS-monster
deserves a rating of 9 out of 10, which we fully agree with.
Cossacks: European Wars continues to reside in the top ranks of the ELSPA charts, as this week it is to be found on position no. 3.
---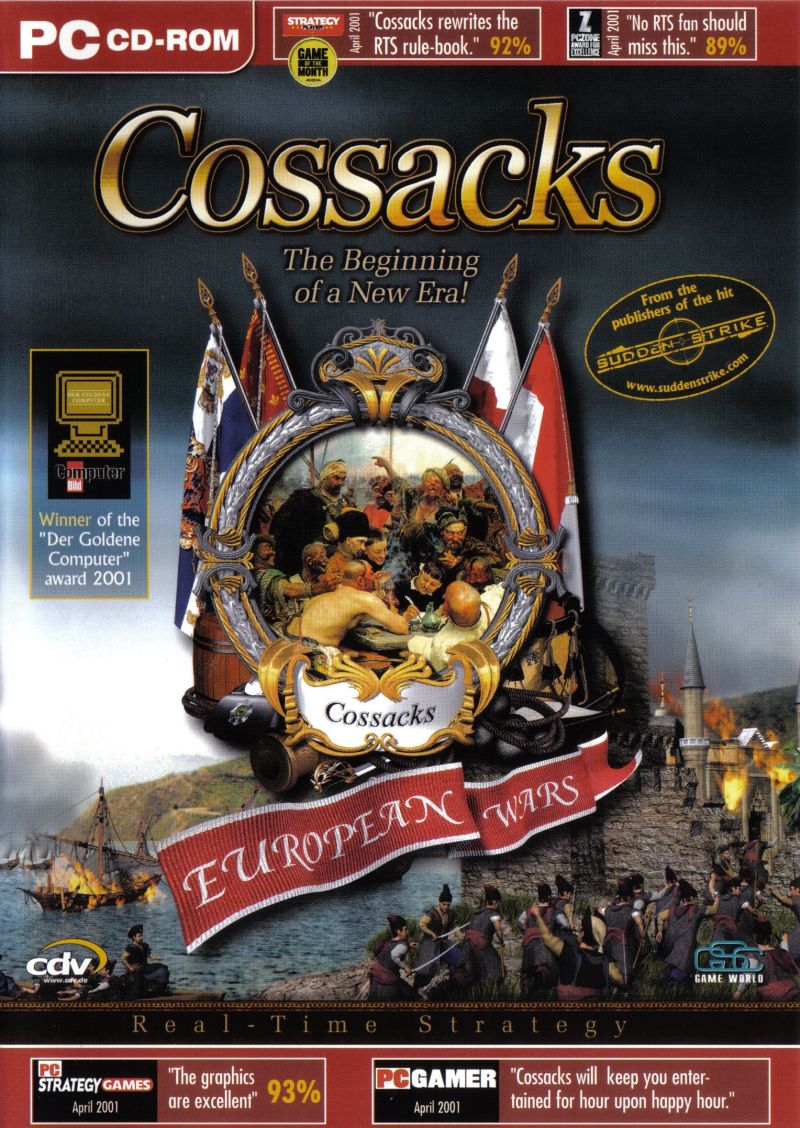 INFORMATION ABOUT THIS CONTENT:
Originally posted: Cossacks.com (LINK) (ARCHIVED)
Date of publish: 26.04.2001
Author: unknown
Language of publish: english