---
CDV Software Entertainment UK is cracking open the vodka to celebrate the publication of this week's Charttrack sales figures, which show that Cossacks, its classic real-time strategy game, has just sold its 100,000th unit in the UK and therefore qualifies for a coveted Silver Award from the European Leisure Software Publishers Association (ELSPA).
"We knew from the very start that Cossacks was not only going to be an instant hit, but that it was also going to generate good business for a very long time," says Terry Malham, President of CDV UK. "With this ELSPA sales award under its belt, there is no doubt whatsoever that Cossacks is right up there with the best of PC games franchises."
Cossacks: European Wars was launched in the UK on March 30th, 2001, and went straight to number one in the Charttrack PC games chart. The game has enjoyed continuing success ever since; not only through continued sales of the original title, but also through the success of its first add-on, Cossacks: The Art of War, which so far has generated UK sales of 31,000. Sales of the original Cossacks game has, to date, sold more than 500,000 units worldwide.
The Cossacks sales success story is set to continue in October 2002, when CDV will release a new episode in the series, Cossacks – Back to War. This new release, which works as both an add-on to the original game and also as a stand-alone title, will be priced at £ 19.99.
---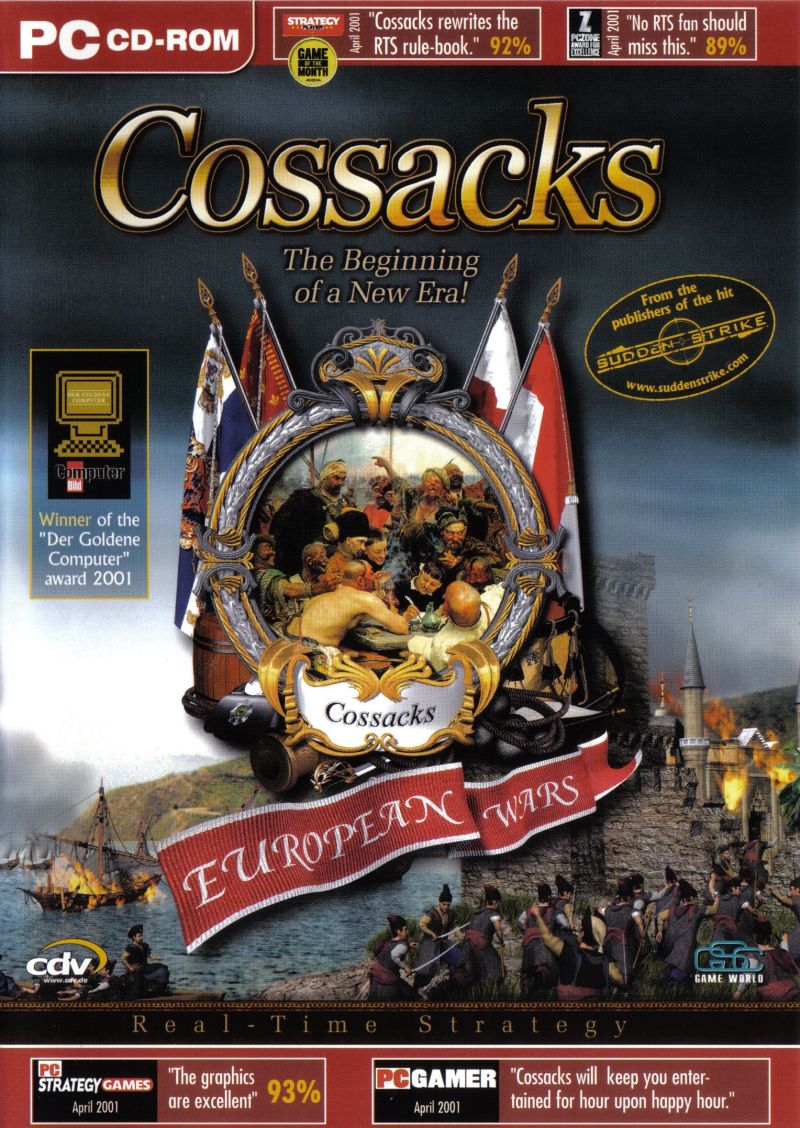 INFORMATION ABOUT THIS CONTENT:
Originally posted: Cossacks.com (LINK) (ARCHIVED)
Date of publish: 13.09.2002
Author: unknown
Language of publish: english