Cossacks 3 version: v1.4.4.67.4919
Meet the new grand update to Cossacks 3! In this patch we added the missing elements of the ranked mode, fixed some crucial errors and revamped the balance of all gunners, i. e. musketeers and grenadiers. More details below!
Multiplayer:
A host's rank is now displayed in the shell's room list.

The ranked score is now displayed alongside their names in lobbies.

Players can now see their position in the ladder, even if they are not in the top 100.

Fixed an issue when a multiple players spawned at the same spot.

Fixed the ""uncontrollable"" units, that ignored orders and didn't receive any damage from enemy attacks.

Fixed an error when the session's season wasn't displayed correctly to all players in the room.

Fixed a bug, that caused huge lags on naval maps and resulted in desynchronizations.

Fixed rank display in the multiplayer mode.

Players are now sorted above the mini-map: players from the same team are displayed together, different teams are separated by a line, while players without a team are listed last, "
Localization:
Spanish and polish localizations are now available for Rise to Glory DLC.

Fixed some typos and errors in English and Ukrainian localizations.
General:
Fixed a bug, when recently produced units that were moving to their gathering point would lose their order if they encounter a hostile unit.

Fixed the Access Violation error that often recurred in 20-30 minutes after starting a match, loading of a save, or exiting to the main menu. Unfortunately, save games with this error are unfixable.

""Surrender"" button now works correctly in singleplayer missions.

Fixed an error with galleys, when they refused to attack a building if the target was in between the ranges of their first and second cannons.

Ships now won't sail on land.

Fixed lighting, now the map won't get too bright if you hover over to the lower left corner.

Fixed the animation of artillery, that occurred after loading up a save file.

Fixed a glitch that allowed to order multiple upgrades simultaneously, despite paying only for one.

The name of the Bavarian musketeer is now displayed correctly.

Fixed a number of errors with player separation above the mini-map."
Changes to the economy:
An academy is now required to produce units in the diplomatic center.

Reduced the mine upgrade speed from 15.5 seconds to 9 seconds.
Changes to unit balance:
TL;DR: Nerfed elite musketeers, rebalanced damage of bayonets, overhaul to hired grenadiers and all 18th century gunners.
Grenadier (mercenary)
fire power increased from 4 to 18

Increased reloading time from 3.4 seconds to 3.75

Slightly increased the bayonet attack range

Increased cost of shot from 1 iron/3 coal to 3 iron/4 coal

Increased the grenade's damage from 110 to 200

Pauses between grenade throws of a hired grenadier is 0.33 times bigger than of the usual one

Increased gold consumption from 20 to 25 pieces

Decreased the range of fire from 850 to 750
Musketeer 18c
decreased the melee damage from 18 to 10
Musketeer 18c (Prussia)
decreased melee damage from 22 to 12

fire power decrease from 55 to 35

decreased the price from 240 to 200

increased coal consumption from 1 to 3 coal per shot
Musketeer 18c (Bayern)
decreased melee damage from 9 to 6

fire power decrease from 55 to 35

increased the price from 35 to 160

increased coal consumption from 1 to 3 coal per shot

decreased the production time from 7.03 to 5.62 seconds

decreased the damage that melee upgrade granted from 2/3/4/5/6/10 to 1/1/1/1/1/1
Musketeer 18c (Denmark)
decreased melee damage from 18 to 10

fire power decreased from 60 to 40

decreased the price from 195 to 160

increased coal consumption from 1 to 3 coal per shot

increased the production time from 4.69 to 7.03 seconds
Musketeer 18c (Saxony)
decreased melee damage from 12 to 6

increased the price from 35 to 50 gold
Grenadier
decreased melee damage from 22 to 20

increased HP from 100 to 120

increased the production time from 4.69 to 5.62 seconds
Grenadier (Prussia)
decreased melee damage from 28 to 25
Grenadier (Bavaria)
decreased melee damage from 20 to 15

fire power increased from 14 to 15

increased the production time from 4.69 to 5.62 seconds
Grenadier (Denmark)
increased melee damage from 23 to 25

increased the production time from 4.69 to 5.62 seconds
Grenadier (Saxony)
fire power increased from 15 to 16

increased the production time from 4.21 to 4.69 seconds
Chasseur (France)
increased the maximum range of fire from 800 to 1050

increased the reloading time from 2.8 to 5.6 seconds

decreased HP from 85 to 75
Highlander (England)
decreased the maximum range of fire from 850 to 800

increased the reloading time from 2.8 to 5.75 seconds

increased HP from 100 to 125
Pandur (Austria)
increased the reloading time from 2.8 to 3.44 seconds
---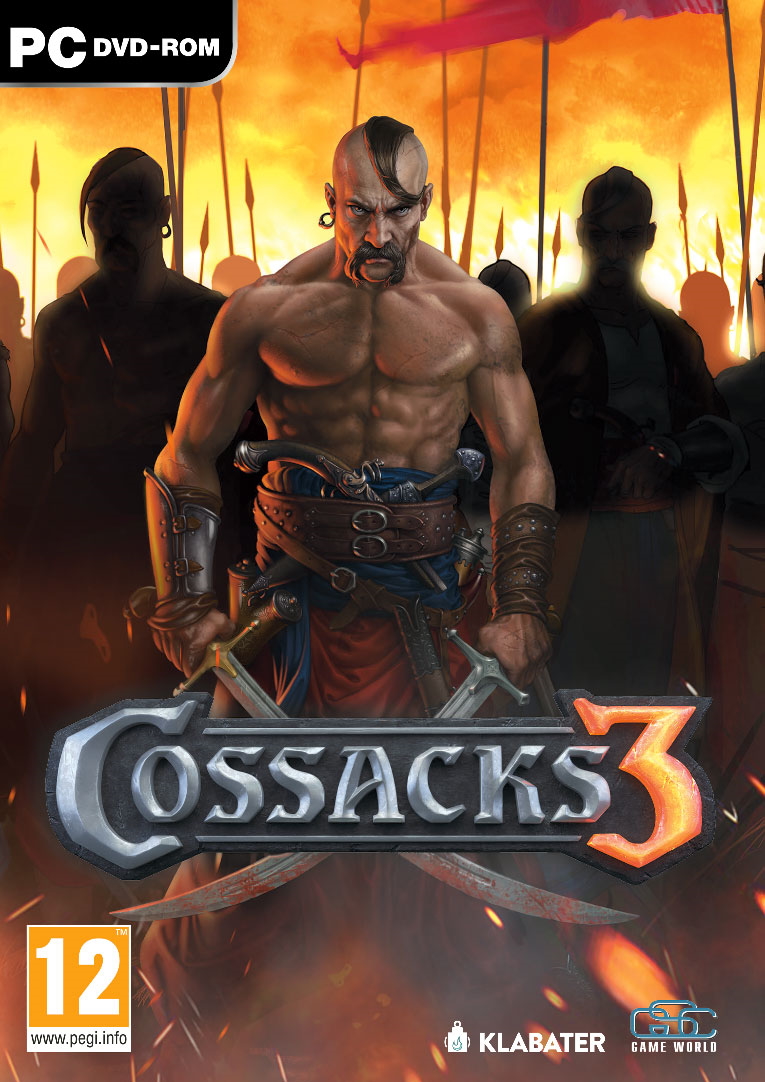 INFORMATION ABOUT THIS CONTENT:
Originally posted: Facebook.com (LINK) (ARCHIVED)
Date of publish: 24.02.2017
Author: unknown
Language of publish: english