---
On the old continent the enthusiasm for the new RTS-blockbuster from expansive German publisher CDV Software is unstoppable. Whether in Bella Italia or in England, gamers are totally hyped and ready to fight their battles with Cossacks.
"[…] potrebbe essere uno dei miglio giochi di guerra dei prossimi tempi!"
Oh, sorry, not everybody speaks Italian?
"[…] probably one of the best RTS games ever!"
"Cossacks is a great RTS, and much like Siege of Avalon, rich with history. If you like strategy games, you´ll love Cossacks."
"Cossacks: European Wars represents the culmination of classic-form real-time strategy. […] brings all the fast-paced entertainment of real-time strategy and gives it a gorgeous face-lift, complete with historical encyclopedia. […] offers far more than most other products in the genre."
"There is very little that can prepare you for the experience of Cossacks."
"[…] the formation management and interesting racial divisions give Cossacks a novel twist. […], it´s got a clean, appealing and varied look to it."
Strategy Games, April 2001
Cossacks rated: 93 % – OUTSTANDING!
"At last, an Age of Empires beater. […] you cannot live without this game. […] Take a look at the ships […] and you´ll see that they actually reflect in the water. […] Cossacks will make US and Brit developers sit up and take notice. The European developers are coming!"
"[…] unlike some recent RTS games, this one handles all the standard RTS expectations almost flawlessly. […] it takes the time-tested game play of classic RTS games and polishes it to a glossy shine."
---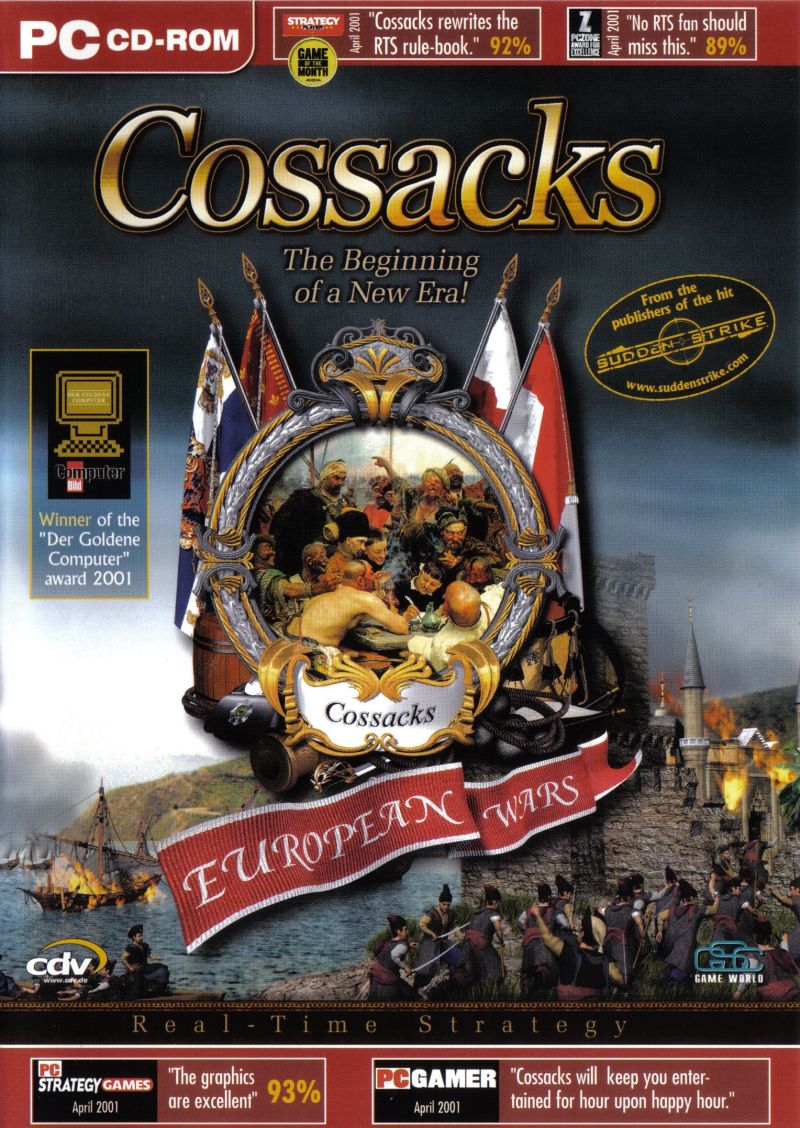 INFORMATION ABOUT THIS CONTENT:
Originally posted: Cossacks.com (LINK) (ARCHIVED)
Date of publish: 04.04.2001
Author: unknown
Language of publish: english