---
French gamers crazy about the next big hit from CDV Software Entertainment
CDV Software Entertainment and its French distribution partner Focus Marketing notched a huge success in France: RTS-blockbuster Cossacks: European Wars swept over the French market. Cossacks already blew away competition in the UK, taking over the top spot in the ELSPA charts in the week of its release. Now, just shortly after its release in France, the game from German publisher CDV Software, claimed by many to be one of the finest in its genre, has already sold out.
Despite the biggest stores in the country stocking over 25 000 copies, gamers almost emptied the shelves just one day after the release of Cossacks. Huge retail chains such as Fnac and Macromania sold 80% of their stock in one day!
"Cossacks: European Wars proved to be even bigger than Sudden Strike, and is on its way of becoming one of the best selling titles of 2001 alongside Black and White. The sales in France are incredible!", Cédric Lagarrigue, Sales & Marketing Director Focus Marketing, explains.
Considering the sales numbers so far, Cédric Lagarrigue expects Cossacks: European Wars to enter French sales charts as number two.
Karlsruhe-based CDV Software is also celebrating this huge success, but at the same time is aware of the hard work and effort that was invested in the completion of the game.
"We are extremely happy about this enormous but not really surprising success. After Sudden Strike occupied the top position of the GFK Loisirs Interactifs charts in France, we hoped or rather expected Cossacks due to its outstanding quality to do just as good if not better. At the end of the day we can say that the hard work paid off", explains Wolfgang Gäbler, Chairman of the Board of Directors and CEO CDV Software.
---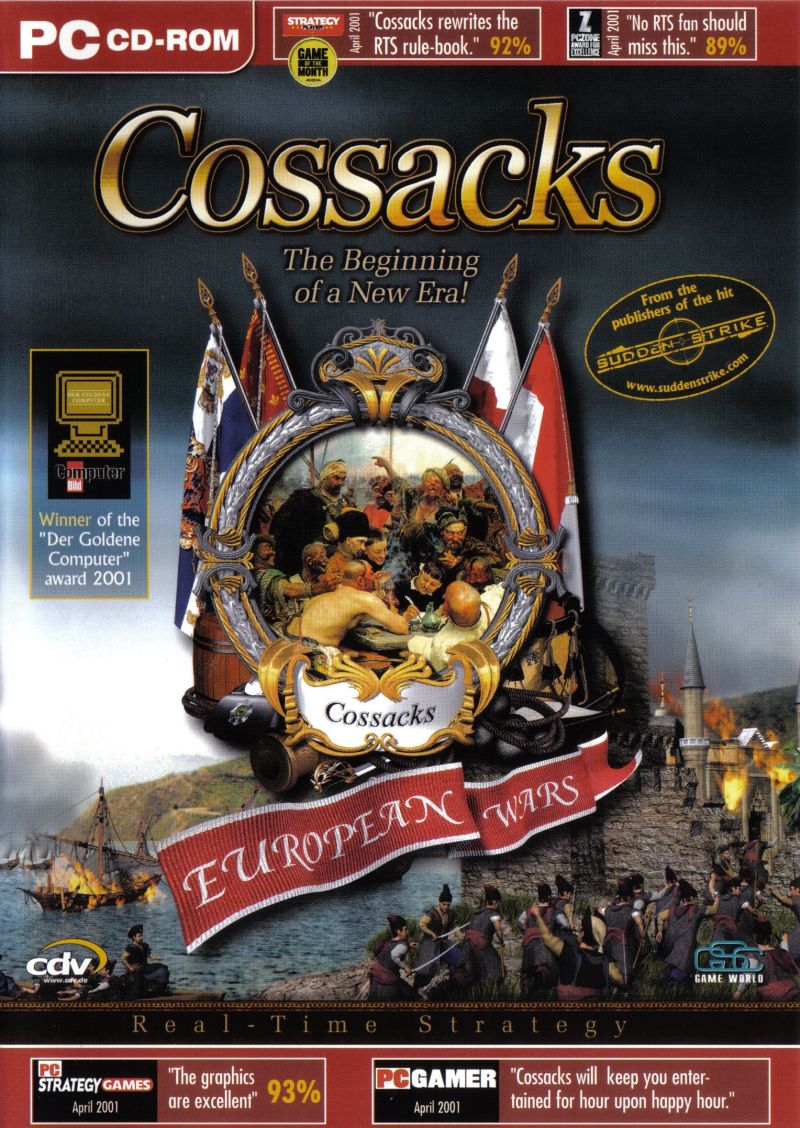 INFORMATION ABOUT THIS CONTENT:
Originally posted: Cossacks.com (LINK) (ARCHIVED)
Date of publish: 12.04.2001
Author: unknown
Language of publish: english