---
CDV Software is celebrating this week with the news that Cossacks: European Wars has gone straight to the top of ChartTrack´s PC charts.
Officially the biggest new PC release of the year so far, Cossacks notched up more than double the sales of its nearest PC rival, and as well as being number one in the PC full-price chart, its powerhouse performance has also earned it a place in the All-Formats Top 10 – a stunning achievement for a PC-only game.
"Right from the start, we reckoned we had a winner on our hands with Cossacks," says Terry Malham, President of CDV UK. "There`s been this incredible buzz about it right from the start – everyone who has seen the game in its development stages right through to completion has loved it."
"Although Cossacks conforms to the tried and tested real-time strategy formula, I think that its secret is its accessibility. It really does offer a number of new features which make it hugely playable. Also, it`s been meticulously researched to ensure that it is historically accurate, which will please the serious gamers out there."
Cossacks recreates the turbulent battlefields of Europe in 16th-18th centuries when many new alliances were being forged and nation-states emerging. With 16 rival nations in the game altogether, players need to exploit their country´s strengths and learn new military technologies over time in order to gain victory over both land and sea.
---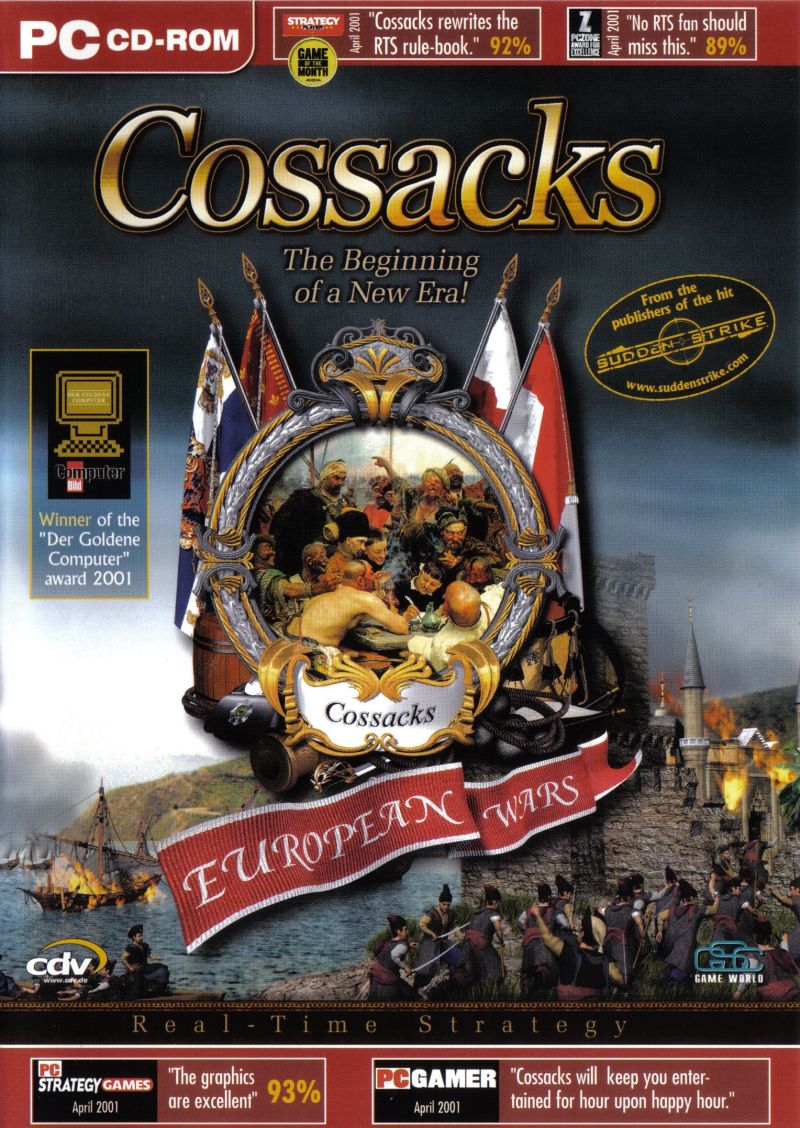 INFORMATION ABOUT THIS CONTENT:
Originally posted: Cossacks.com (LINK) (ARCHIVED)
Date of publish: 12.04.2001
Author: unknown
Language of publish: english