---
One of the most acclaimed awards, the "Goldener Computer 2001" was awarded to German publisher CDV Software Entertainment AG.
Now we have the golden proof!
The readers of COMPUTERBILD-SPIELE voted Cossacks: European Wars to be the Best Computer Game in 2001!
On the evening of Thursday, October 25th, Wolfgang Gäbler, CEO of CDV Software Entertainment AG, received the award on the premises of Axel-Springer, the biggest German publishing house.
"We are very proud to have received this award. Without the excellent work of the development team, the whole CDV staff, and without the strong support of the Cossacks community this would not have been possible. We are especially happy to be one of the few German companies to ever have received this award,"Gäbler said in his speech. In fact, in the history of the award in the category "Games", only three German software companies could claim this prize. This year, CDV Software Entertainment AG joined the international global players and winners of the "Goldener Computer", such as Microsoft, Intel and Siemens.
After the show, which was hosted by one of Germany`s most famous TV-hosts, Nina Ruge, nominees, winners and guests extensively celebrated the winners with a glorious party.
CDV Software Entertainment AG showed its talent in publishing highly promising titles with addictive character already with the blockbuster Sudden Strike and now once more with Cossacks: European Wars.
"This is by far not everything we have to offer as we have numerous potential blockbusters in our product pipeline. Our distribution partners and customers can expect more addictive products. The fact that we received this highly acclaimed award is another proof of the high quality standard of our products,"Stefan Quisdorf, Sales Director for CDV Software Entertainment AG, explains.
Cossacks: European Wars excellently combines real-time building with real-time strategy elements. The soon to be released add-on Cossacks: The Art of War will take entertainment to an even higher level with a range of new features.
We would like to thank all customers, gamers and everybody who voted in the COMPUTERBILD-SPIELE readers` choice award for the category "Games". We will ensure our further success and deliver even more addictive games to the games community next year.
---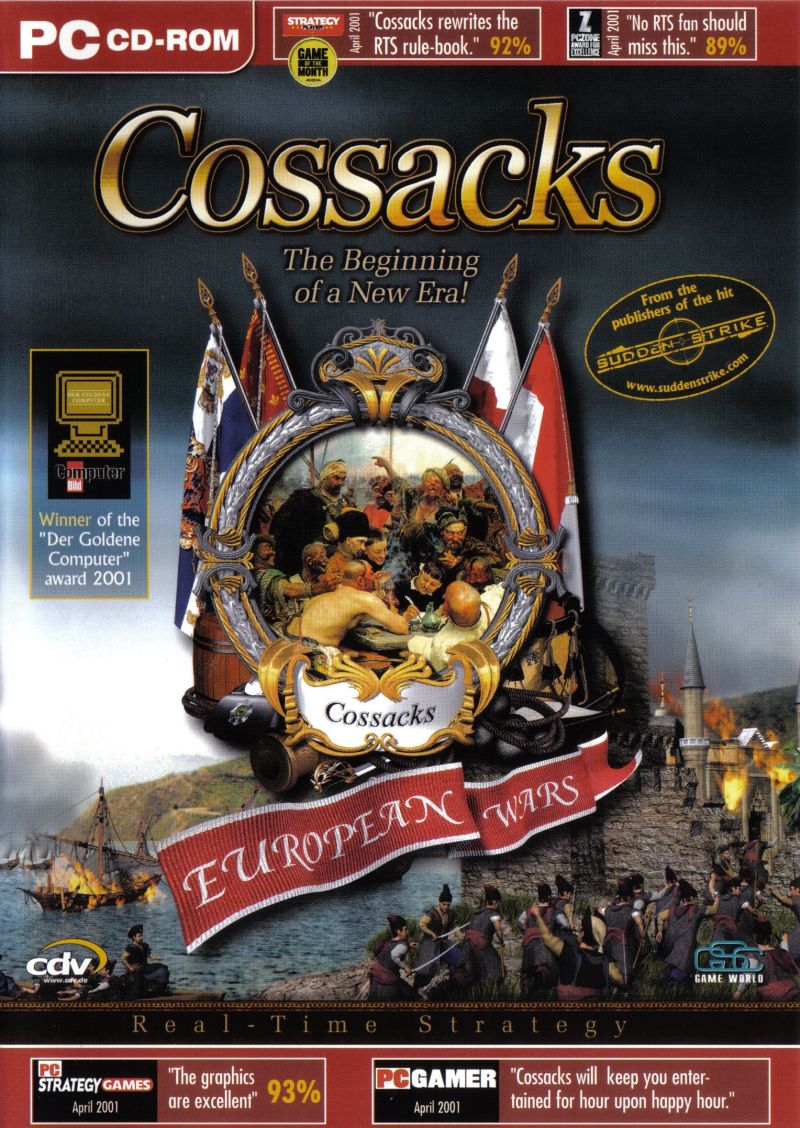 INFORMATION ABOUT THIS CONTENT:
Originally posted: Cossacks.com (LINK) (ARCHIVED)
Date of publish: 29.10.2001
Author: unknown
Language of publish: english