---
Strategy First has entered a publishing agreement with CDV for the North American rights to European Wars: Cossacks. Cossacks is a real-time strategy game based on historical events of 16th to 18th century Europe. More than 85 large-scale wars and battles, most notably, the Thirty Year War, the English Revolution, the Spanish Succession, and the Seven Year War, will come to life in this tribute to European history.
Players will be able to orchestrate battles between 16 nations using up to 8,000 units and over 80 different unit types. Each nation will possess military forces in the infantry, cavalry, artillery and navy, with their own unique economic, technical and military advantages and drawbacks.
Wars will take place on a 3D landscape where players must take advantage of the entire environment by commanding heights, hiding behind obstacles and capturing enemy installations. Single-player campaigns will recreate historical scenarios in which players must fulfill objectives that range from territory exploration to army formation, sometimes with limited forces. Multiplayer action over a local area connection and the Internet will allow for up to eight players to challenge each other in random maps and historical battle modes.
Scheduled for Q2 2001, European Wars: Cossacks will be distributed by Infogrames throughout North America.
---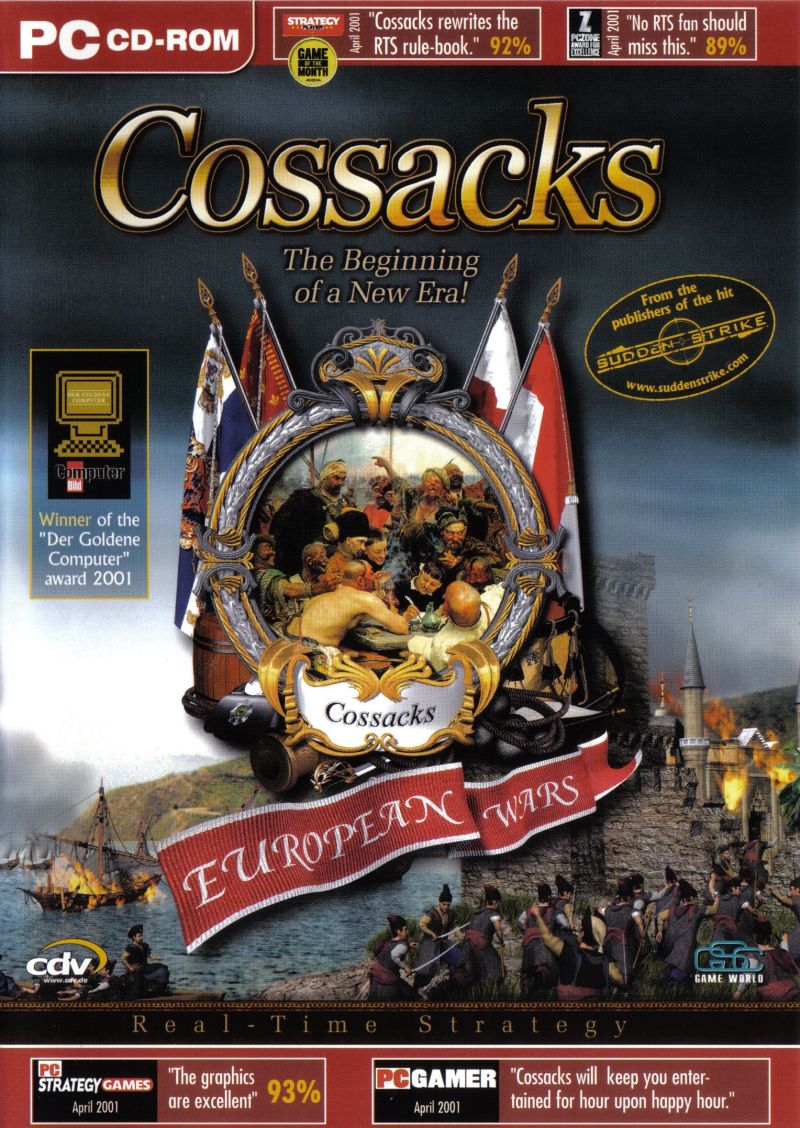 INFORMATION ABOUT THIS CONTENT:
Originally posted: Avault.com (LINK) (ARCHIVED)
Date of publish: 18.11.2001
Author: David Laprad
Language of publish: english