---
Yesterday GSC Anton sent me some great facts about the add-on, never revealed up to now, but the first time presented on this fanpage: in the add-on there will be a multiplayer ranking system, graphically adorned with awards etc. Read what Anton told me about that:
"We plan a global rating system for the add-on. All victories in online battles will give a certain amount of points. According to the number of points the constituent parts of the coat of arms will be granted (i.e. at the very beginning there's nothing on the coat of arms, and as the rating grows, players will get its new parts and awards. So the coat of arms is to be compiled. It will take tantalizing pains to get the coolest ones:)), as well as the list of top-ranking players will be formed.
Scores will be granted according to the following scheme: the stronger is the enemy you have smashed (judging on the rating position) the more points you gained, and vice versa. So, if a player rating 99 wins over the 1st one, the 99th will get scores galore. And if the 1st one defeats the 99th, he will get as many points as easy it was for him to win."
Also GSC confirmed that there will be four times bigger maps in the add-on. You will be able to select the map size you would like to play with!
---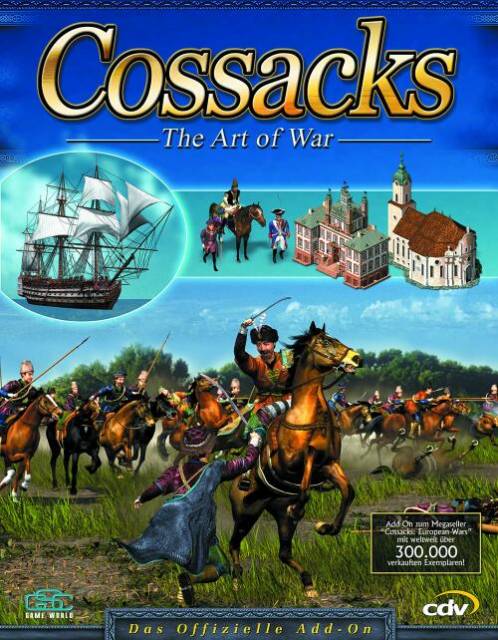 INFORMATION ABOUT THIS CONTENT:
Originally posted: Cossacks.4players.de (LINK) (ARCHIVED)
Date of publish: 21.04.2001
Author: Stefan Hertrich
Language of publish: english