---
With the add-on of the game hit Cossacks – European Wars, CDV Software Entertainment AG has managed to take another top title aboard: Cossacks – The Art of War.
Due to the very successful cooperation with the Ukrainian game developer GSC Gameworld, the add-on is to be released already in the 4th quarter 2001.
Cossacks – The Art of War is the sequel of the historic battles of Cossacks – European Wars and is set in the era of the late 18th century. Among other features, the add-on provides a map editor which records battles and replays them either in real time or quick motion.
The multiplayer option also makes the competition of any number and combination of players and computers possible. There will be an official Cossacks ranking list, where players can obtain titles of honour and can view information on battles they took part in themselves.
Have a look for yourself at http://www.cossacks.de.
---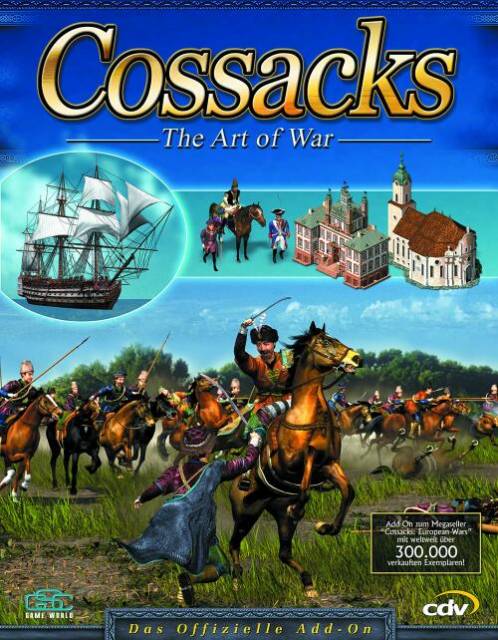 INFORMATION ABOUT THIS CONTENT:
Originally posted: Cossacks.de (LINK) (ARCHIVED)
Date of publish: 27.08.2001
Author: unknown
Language of publish: english