---
Today I read a really strange article in the German magazine "PC Games". They write that Cossacks won´t have an add-on but that the add-on will be the official successor of Cossacks called "Cossacks – Age of Enlightenment". I translated the article from German into English, please don´t care about my mistakes. Read and build your own picture of the preview. You can find the translation in the "features corner" of the add-on section.
Article translated from the German magazine "PC Games" (online preview)
25th of July, 2001: 09:54 a.m.
CDV visited the "PC Games" office and showed us the newest version of "Cossacks -Age of Enlightenment". Initially the successor of the RTS "Cossacks – European Wars" was planned as add-on CD. But due to the mass of new features the developers decided to make a real successor. The big plus of the first part "Cossacks – European Wars" (huge historical battles with up to 8.000 units in many different formations) will remain. The developers improved the multiplayer mode now consisting of detailed statistics, replay options, ranking and the possibility to use the computer as ally or enemy. You surely don´t have to wait a long time for new maps due to the new map editor. Bavarians will be happy: besides Denmark Bavaria will be the second bonus nation in "Age of Enlightenment" – of course including a bunch of new units. Five brandnew campaigns (Prussia, Austria, Saxony, Algeria and Poland) and divesre single battles simulate the biggest battles between 16th and 18th century. The difficulty level fortunately will be decreased. Concerning gameplay mainly formations shall gain more importance. If everything goes fine, real time strategy fans will be able to lead their cavalry on the battlefield in October.
---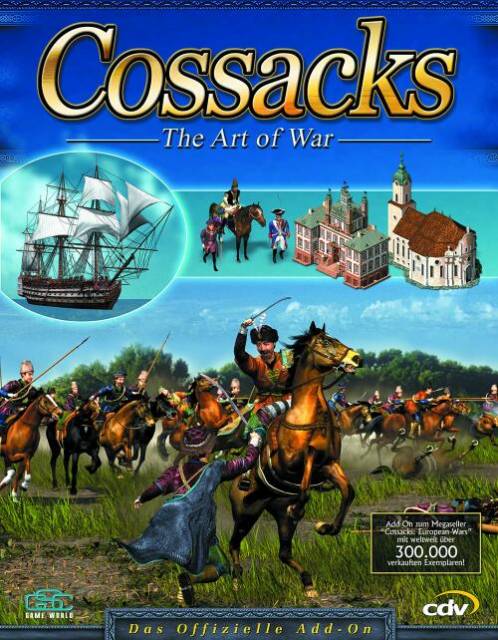 INFORMATION ABOUT THIS CONTENT:
Originally posted: Cossacks.4players.de (LINK) (ARCHIVED)
Date of publish: 25.07.2001
Author: Stefan Hertrich
Language of publish: english